Leave an opening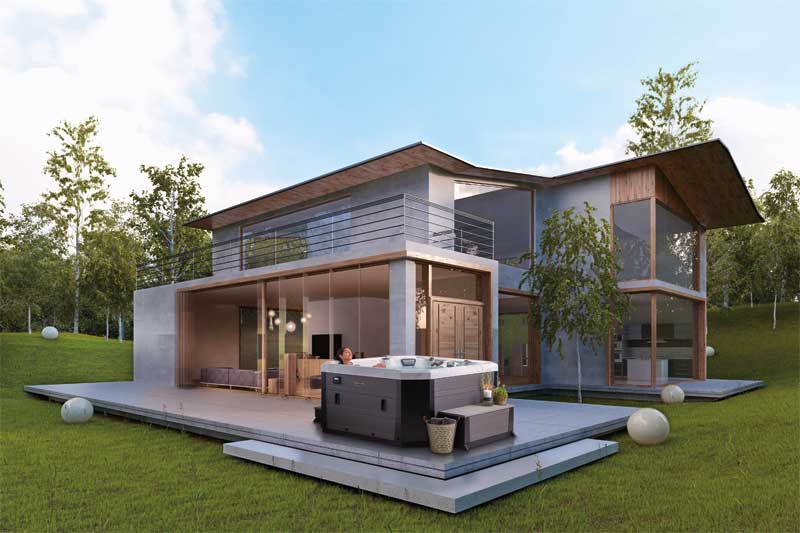 Finally, retailers should find themselves a reputable manufacturer to work with—especially one with swim spa experience. The manufacturer should not only be an expert at building them, but also be aware of the retailer's unique shipping and receiving requirements. There is nothing more frustrating than working with a company that does not know how to package and handle a large unit. Hidden damage is always frustrating and, in some cases, can result in the customer balking at the purchase.
Knowing the manufacturer and their reputation is essential; whether they are the retailer's hot tub supplier, swim spa supplier, or both. Some retailers have entered the swim spa category without really thinking it through as to how it will arrive and how to display it. For instance, getting a 2.4-m (8-ft) swim spa on its side is easy, but not horizontally. Another consideration for retailers, if the plan is to display the unit on the showroom floor, is if their entrance can accommodate a swim spa. Most swim spas have a bow to the sides to prevent warping, which makes it virtually impossible to turn it on its side.
It can be both
After a retailer helps a client select a vessel, install it, and ensures they are satisfied, many may start to refer new customers. A retailer who takes the time to determine their client's needs (between a swim spa and a hot tub), helps them understand the differences between the two products, and finds them exactly what they are looking for will likely open the door to instant referrals to family and friends.
Melinda Herber has been in the hot tub industry for almost 30 years, 25 of those years with Sundance Spas,® transitioning to Jacuzzi® Worldwide, when it was purchased. As the spa boutique and marketing customer care manager for Marquis,® she has embraced the culture, atmosphere, and integrity found in the employee-owned company, located in Independence, Ore. She can be reached via e-mail at mherber@marquiscorp.com.