It is all about location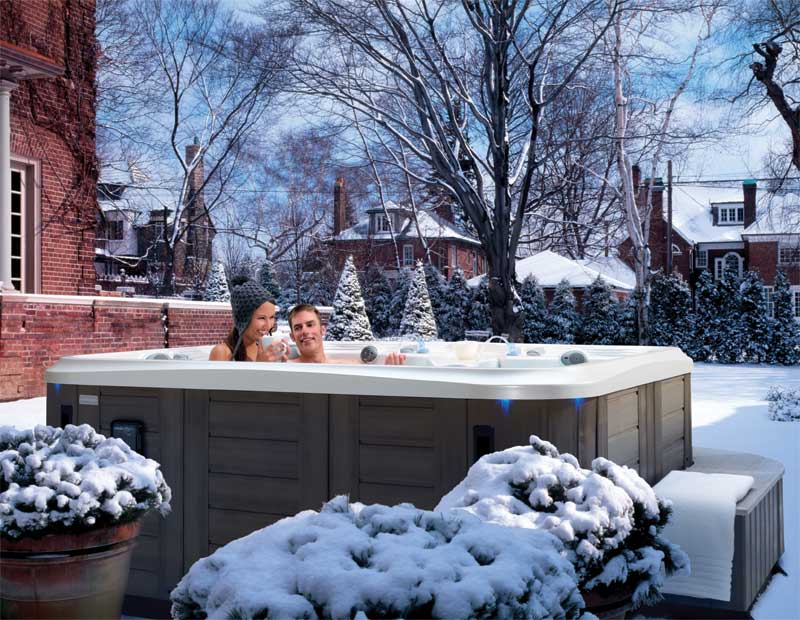 Knowing where to put the hot tub or swim spa can be another factor in the customer's purchase decision. More often than not, it is going outside; therefore, the following should be considered:
Are there power, sewer or gas lines below the location where the concrete pad will be poured?
Are there power lines overhead, which could potentially break and fall in, creating a danger to the customer?
Is it near neighbours who will overhear bathers in the swim spa or hot tub?
The customer should consider all of these factors before they decide where to put the unit. In fact, the location the customer has in mind may actually dictate the size of the hot tub/swim spa that can be installed.
A retailer will need to investigate the site before delivery to determine accessibility. In some cases, a crane is used in the delivery process of a swim spa. Deliveries that are more complicated may result in the need to shut down the road and acquire a permit from the city or township. In any case, retailers should be sure to use a reputable, insured crane company, as lifting a 1362-kg (3000-lbs) unit over a two-storey house is a nail-biting experience for the consumer and it should never be taken lightly.
On the other hand, a smaller crew can move hot tubs, as these units are typically put on their side and rolled into the backyard with little to no hassle. Some hot tubs are small enough to put on an existing concrete pad that has electrical connections nearby, as some are equipped with a 120-v plug-in for ease of installation. Size does matter when it comes to delivery, but again, a retailer wants to be sure the customer gets a unit that suits their lifestyle, not something that was easier to deliver. Swim spas provide a better profit margin despite being more costly to deliver.
When does the customer need it?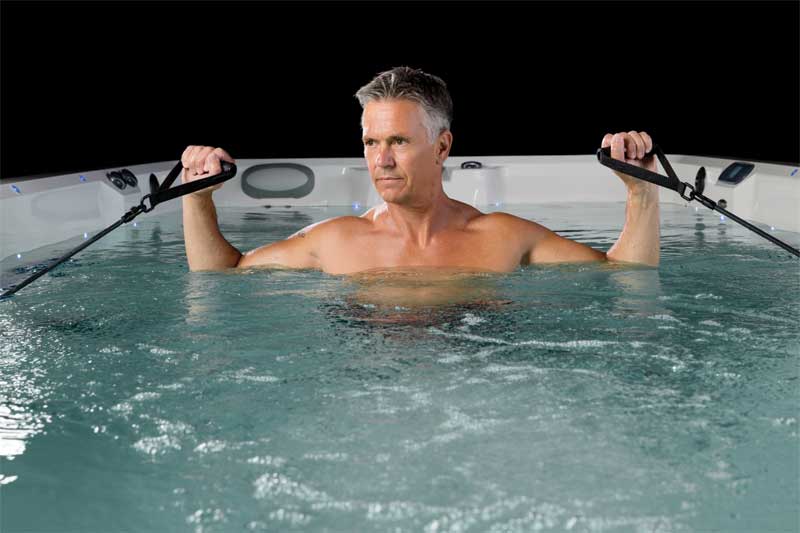 Retailers should plan every step of the delivery to avoid any last minute hassles; therefore, it should be confirmed at the time of sale when the customer needs their swim spa or hot tub installed and consider what the lead time is for other services. For example, most manufacturers require the installation of a 152-mm (6-in.) cement pad, not the typical 102-mm (4-in.) pad, which creates additional cure time and complexity. Swim spas are often placed into a vault or sunken into a newly built deck. Depending on the installation type and the retailer's capabilities, some may find himself/herself at the mercy of a general contractor, crane operator, or deck builder. In this case, the timeline is based on the subcontractor and not the retailer.
Some manufacturers have longer lead times for swim spas versus hot tubs. This could increase the time it takes to have it delivered and filled with water for the customer. It is a good idea for retailers to start planning early for summer home shows, as there might be an extended lead time, and this way the product will be on hand for those customers expecting immediate delivery.