By Kevin Losee and Sean Miner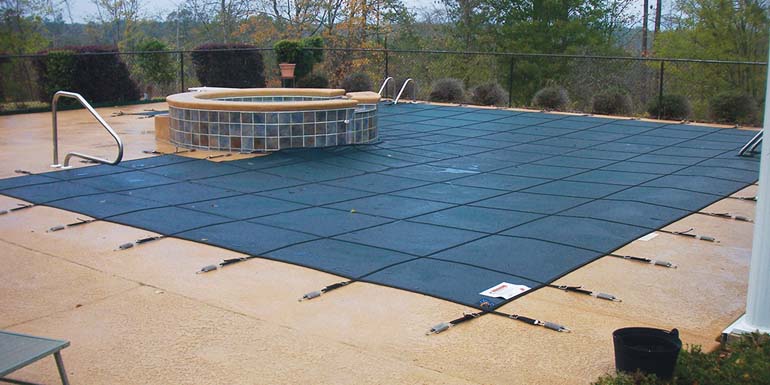 A recent manufacturer survey of pool owners discovered the main reason they did not purchase an automatic safety cover with their pool was simply because they did not know it was an option—not because of the cover's price, functionality, lack of options, or esthetics. In short, pool owners did not know about automatic covers because the pool builder did not mention them during the sales process. The reason they did not mention these products was fear of rejection. For builders who have not worked on or built a pool that includes an automatic cover, the idea of selling, installing, and servicing these systems can be intimidating. In fact, some may not even know all the answers about traditional solid and mesh safety covers, either. Therefore, it is important builders and retailers understand these products well so they can educate clients. By doing so, pool owners will be much more agreeable to having one installed. There are a number of questions that are important to answer when it comes to solid and mesh safety covers, as well as automatic safety covers. By knowing the answers to these questions, pool builders will be in a better position to sell these products.
How is a safety cover installed?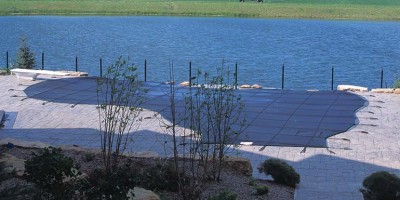 Solid and mesh safety covers are installed after the pool is complete; these covers attach to anchors around the pool perimeter. There are multiple anchor options that allow the cover to be installed on different types of decks, including concrete, interlocking concrete pavers (ICPs), and even lawns. Once in place, these covers are tightened using steel springs and straps. This creates a tight fit to the deck and prevents any accidental entry into the pool.
On a rectangular pool, an automatic safety cover is installed using an undertrack system while the pool is being built. With this type of system, the drive mechanism for the cover is mounted in a cover box below the elevation of the pool deck. The track for the cover system is mounted under the coping using an extruded component called encapsulation.
After the pool walls are in place, whether they are gunite, vinyl liner or fibreglass, encapsulation is then secured directly to the top of the pool wall. Different types of encapsulation are available for all pool types. With the encapsulation in place, the coping for the pool is then installed on top. The coping can be concrete, stone, brick, pavers, etc.
The side of the encapsulation that faces the water remains open—after the coping has been installed—to provide a channel for the cover track. The use of encapsulation allows the cover track to be integrated into the pool wall, providing a nice, clean look, while still allowing the track to be removed for service when necessary.