Will a safety cover hinder the backyard esthetics?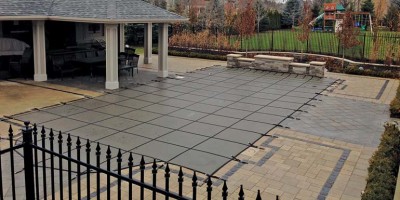 Safety covers are available in multiple colour options, allowing them to complement and blend in with the surrounding landscape. A cover will also keep leaves, dirt and debris out of the pool which keeps the pool looking neat and clean.
Are safety covers difficult to use?
Automatic safety covers are easy to use. With the simple flick of a switch, the pool can be opened or closed in seconds.
Even solid and mesh covers are not difficult to use. After the initial installation, most can be installed or removed in roughly 15 minutes. By using the included installation/removal tool, D-I-Y homeowners can easily install and remove their own covers.
What about standing water?
Mesh safety covers are self-draining, yet still keep out sunlight and debris. Solid variations can be drained by using a pump or built with a drain panel in the centre to remove standing water.
Automatic safety covers require the use of a pump to remove standing water while it is closed. Some models, however, feature an automatic pump that extends out when the cover is closed.
How long will the cover last?
If the homeowner keeps the water level in their pool within manufacturer guidelines and performs basic cleaning procedures, including the tracks and mechanisms on automatic covers, it should last 10 years or more. Solid materials exposed to ultraviolet (UV) rays may breakdown sooner, but in general, a properly maintained safety cover will last much longer than cheap, non-safety covers. The material on automatic covers can easily be replaced, while the material can be repaired on solid and mesh type covers if something unfortunate should occur such as a tree branch falling and tearing the cover.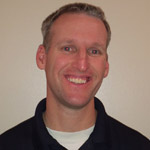 Kevin Losee is the product manager for automatic and solid and mesh safety covers for Coverstar, a division of Latham Pool Products. During his 12 years at Coverstar, he has worked as an automatic safety cover installer, operations manager, technical support and order-entry manager, and product manager. He can be reached via e-mail at klosee@coverstar.com.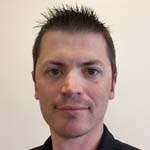 Sean Miner, MBA, is the product manager of mesh and solid safety covers for Latham Pool Products. He is responsible for ensuring Latham produces the strongest and most innovative safety covers possible. Miner has experience in developing and marketing industry leading products in multiple industries. He can be reached via e-mail at seanminer@lathampool.com.